Clydesdale i siffor - Artiklar i lager: 779, Artiklar att beställa via SB: 729, Kommande nyheter: 50
Dagens citat:
Officer, I know the driver of the car that hit me. His name is Johnnie Walker.
Movie: A Beautiful Mind
Beställning / Kundvagn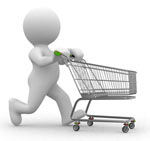 Det är lätt att beställa varor via vår hemsida.

Läs mer