Clydesdale i siffor - Artiklar i lager: 694, Artiklar att beställa via SB: 618, Kommande nyheter: 37
Dagens citat:
We frequently hear of people dying from too much drinking. That this happens is a matter of record. But the blame is always placed on whisky. Why this should be I never could understand. You can die from drinking too much of anything — coffee, water, milk, soft drinks and all such stuff as that. And so as long as the presence of death lurks with anyone who goes through the simple act of swallowing. I will make mine whisky.
W.C. Fields
Bland våra senaste nyheter
Några guldkorn ur vårt breda sortiment
Beställning / Kundvagn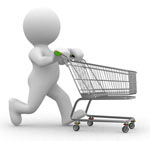 Det är lätt att beställa varor via vår hemsida.

Läs mer