The First Editons
Andrew Laing, son till Stewart, har startat sin egen whisky serie och började lansera den i Asien. Eftersom Clydesdale har långvariga kontakter med familjen Laing så föll det sig naturligt att ta in dessa trevliga buteljeringar från Edition Spirits.

Hemsida:
www.hunterlaing.com




The First Editions marknadsförs av Jolly Good Brands.
Clydesdale är distributör och för att underlätta kan du även hitta dom här hos oss.
Några produkter från The First Editions
Detta är aktuellt sortiment tillgänligt via Systembolaget eller direkt från vårt lager.
Beställning / Kundvagn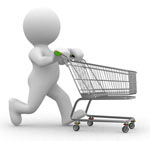 Det är lätt att beställa varor via vår hemsida.

Läs mer