The Warehouse
Företaget skapades 1989 som ett handelsföretag med Single Malt Whisky som specialitet. Efter en del framgångar och mycket funderande så skapade man sin första egna buteljering 2007 från ett fat Clynelish.
Sedan dess har man buteljerat under tre olika varumärken, alla utan kyl-filtrering och färgjustering.
- The Warehouse Collection, Single Cask Whisky som buteljeras vid Cask Strength. Levereras vanligen i en fin trälåda.
- The Warehouse Dram, buteljeras vanligen vid 46%.
- The Warehouse Rum, Single Cask rom som buteljeras vid Cask Strength eller 46%.

Hemsida:
www.whiskyw.dr




Varumärken producerade av The Whisky Warehouse
The Whisky Warehouse



Företaget skapades 1989 som ett handelsföretag med Single Malt Whisky som specialitet. Efter en del framgångar och mycket funderande så skapade man sin första egna buteljering 2007 från ett fat Clynelish. Sedan dess har man buteljerat under tre olika varumärken, alla utan kyl-filtrering och färgjustering.
The Whisky Warehouse marknadsförs av Drams & Dreams.

Detta är aktuellt sortiment tillgänligt via Systembolaget eller direkt från vårt lager.
Beställning / Kundvagn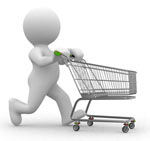 Det är lätt att beställa varor via vår hemsida.

Läs mer