Hyde No6 Special Reserve
HYDE No 6 Special Reserve has won the overall category award for 'Best blended Irish whiskey' in the world at the very prestigious World Whiskies Awards 2018.

BLENDED IRISH WHISKEY
18 YEAR OLD SINGLE MALT
& 8 YEAR OLD SINGLE GRAIN
SHERRY CASK FINISH

TASTINGNOTES:
Nose: Delightfully floral notes of vanilla, sweet, honey, caramel, chocolate, and mixed fruit, infused with spices.

Taste: Wonderfully smooth yet complex, creamy yet fruity with notes of caramel, honey, apricot, and apple, with a silky rich texture.

Finish: Rich & Oaky. It lingers in the mouth with a rich long finish.

Hyde
Distilled in a copper pot still, HYDE whiskey is double matured in flame charred, first fill, oak bourbon casks, and finished in vintage sherry casks.
Hyde is handcrafted in very small limited edition batches and non-chill filtered for a more original character.
HYDE is a presidential quality whiskey, hand crafted in small batches to celebrate the inaugural appointment of Ireland's very first president Douglas Hyde and the establishment of the Irish free state in 1922.
Beställning / Kundvagn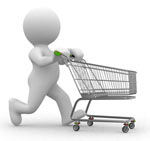 Det är lätt att beställa varor via vår hemsida.

Läs mer