America's first whiskey company
America's first whiskey distilling company, Michter's rich history dates back to 1753 when a farmer in Schaefferstown, Pennsylvania distilled his first batch of whiskey from hardy rye. At one point a Master Distiller left his family's well-known distillery to join Michter's so he could be at a smaller, less cost-conscious company where he could make the finest whiskey, cost be damned.
We continue this grand distilling tradition in Kentucky by never releasing our whiskeys until both our Master Distiller and our panel of whiskey tasters deem them ready. In fact, our whiskey is often much older than the age statement on the label. We are very grateful to our loyal customers who have lived with us through our time-to-time whiskey shortages.




Detta är aktuellt sortiment tillgänligt via Systembolaget eller direkt från vårt lager.
Beställning / Kundvagn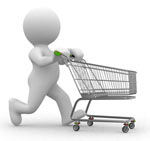 Det är lätt att beställa varor via vår hemsida.

Läs mer