Darnley´s Navy Strength
Our Navy Strength edition of our award-winning Spiced Gin was inspired by the illustrious Royal Navy career of our ancestor Sir Rosslyn Wemyss, who commanded ships around the world and rose to the rank of Admiral of the Fleet. During his time at sea, ships' officers still enjoyed a daily ration of gin which had to pass a gunpowder test to prove it was over 57% alcohol and therefore Navy Strength.
Using the same botanicals as Darnley's Spiced Gin, we have added more juniper to our recipe and increased the proof to bring you a bold Navy Strength gin with intense warming spice flavour.

TASTING NOTES
Nose: Clementine, nutmeg, spruce, cinnamon, freshly grated black pepper
Palate: Ginger, citrus with a sweet and fresh character
Nose: Ginger, cinnamon, rich fruit, milled pepper and orange rind mixes well with the spice.
Darnleys Gin
The Wemyss Family itself comes from Fife, Scotland, and their home since the turn of the 13th century, is Wemyss Castle which sits on top of an outcrop of rocks and caves three hundred feet above the Firth of Forth looking back towards Edinburgh.

Beställning / Kundvagn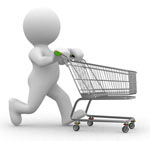 Det är lätt att beställa varor via vår hemsida.

Läs mer