Varumärken producerade av Michters
Michters
America's first whiskey distilling company, Michter's rich history dates back to 1753 when a farmer in Schaefferstown, Pennsylvania distilled his first batch of whiskey from hardy rye. At one point a Master Distiller left his family's well-known distillery to join Michter's so he could be at a smaller, less cost-conscious company where he could make the finest whiskey, cost be damned.
Detta är aktuellt sortiment tillgänligt via Systembolaget eller direkt från vårt lager.
Beställning / Kundvagn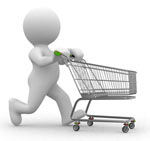 Det är lätt att beställa varor via vår hemsida.

Läs mer