The home of Maltman
Meadowside Blending Company Ltd. (The home of the Maltman) is a family firm based in Glasgow, Scotland.
The firm offer an excellent range of fine single malt Scotch whiskies, as well as fine blended Scotch whisky for all tastes and budgets.
Meadowside Blending was launched by Donald Hart and his son Andrew , and even though the firm is young, the family has great history in the Industry. Donald can trace his origins in the licensed trade back to the late 19th century when the family were licensed victuallers.
Donald started working with whisky in 1964, buying and selling casks and building up good relationships with distilleries throughout Scotland.
Donald went on to bottling his own blended whisky using the excellent selection of casks he had acquired.
Over 50 years ,Donald has become an expert at nosing and selecting great casks and this expertise is now being passed on to his son Andrew.
Andrew joined the family whisky business straight from school and went on to learn from his father all aspects of the industry.
Personal service and dedication to the pursuit of excellence guarantees our selections will excite whisky connoisseurs' world wide.
As independent bottlers Donald and Andrew are able to remain impartial and only put their name to the best quality of whiskies available.
They personally nose, taste, and select each cask to make sure it is bottled for your drinking pleasure and over 50 years Donald has certainly learnt how to select great casks.
The jewel in the crown is the Maltman range, which is fast becoming renowned for offering rare and exciting single malts. In the last year we have received a Double Gold Medal for the Maltman Mortlach 15 year old cask in 2014, and a Gold for the Maltman Ben Nevis 21 year old from the San Francisco Spirits challenge 2013.


Hemsida:
www.meadowsideblending.com




Varumärken producerade av Meadowside Blending
Maltman / Grainman



The Maltman bottlings are all single cask releases without any added colouring or chill-filtration. We like to keep our whisky as natural as the day it left the cask, leaving all the goodness of mother earth's oils, fats and proteins, offering you a dram with outstanding aroma, texture and most importantly, taste.
Maltman / Grainman marknadsförs av World Wide Brands.

Detta är aktuellt sortiment tillgänligt via Systembolaget eller direkt från vårt lager.
Beställning / Kundvagn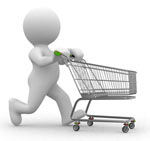 Det är lätt att beställa varor via vår hemsida.

Läs mer