A Taste of Ireland
Rugged West Cork provides the perfect maturing
conditions for our Irish whiskey. Distilled in a copper pot still, HYDE whiskey is double matured in flame charred,
first fill, oak bourbon casks, and finished in vintage
sherry casks.
Hyde is handcrafted in very small limited edition
batches and non-chill filtered for a more original
character.
HYDE is a presidential quality whiskey,
hand crafted in small batches to celebrate
the inaugural appointment of Ireland's
very first president Douglas Hyde and the
establishment of the Irish free state in 1922.
A smooth, well rounded, yet complex whiskey,
replete with full flavour notes... A truly Stately Irish
Whiskey! S l a i n t e !

Hemsida:
www.hiberniadistillers.ie




Varumärken producerade av Hibernia Distillers
Hyde



Distilled in a copper pot still, HYDE whiskey is double matured in flame charred, first fill, oak bourbon casks, and finished in vintage sherry casks. Hyde is handcrafted in very small limited edition batches and non-chill filtered for a more original character. HYDE is a presidential quality whiskey, hand crafted in small batches to celebrate the inaugural appointment of Ireland's very first president Douglas Hyde and the establishment of the Irish free state in 1922.
Detta är aktuellt sortiment tillgänligt via Systembolaget eller direkt från vårt lager.
Beställning / Kundvagn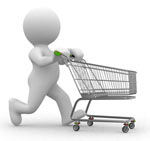 Det är lätt att beställa varor via vår hemsida.

Läs mer