Marie Galante, the island with 100 mills, has always been the island of Cane.
It was at the end of the nineteenth century that the ROD Distillery was founded. It has evolved as and is now successfully etablished.
The manufacture of sugar, become obsolete in small "sucrottes" gave way to rum distilleries.
Distillery Bielle perpetuates an old rum-making tradition with pure cane juice.

Hemsida:
www.rhumbielle.com




Varumärken producerade av Bielle Distillery
Bielle



Marie Galante, the island with 100 mills, has always been the island of Cane. It was at the end of the nineteenth century that the ROD Distillery was founded. It has evolved as and is now successfully etablished. The manufacture of sugar, become obsolete in small "sucrottes" gave way to rum distilleries. Distillery Bielle perpetuates an old rum-making tradition with pure cane juice.
Detta är aktuellt sortiment tillgänligt via Systembolaget eller direkt från vårt lager.
Beställning / Kundvagn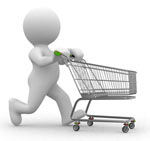 Det är lätt att beställa varor via vår hemsida.

Läs mer