A CLASSIC SELECTION FROM ABERDEEN DISTILLERS
Aberdeen Distillers' whiskies are bottled without chill or heavy filtration and without the addition of any caramel colouring. Each whisky is bottled one cask at a time and, because of the low level of filtration, all the natural oils, fats and flavours are left in the whisky for you to enjoy. The first release in this series was nine different non chill-filtered whiskies bottled at 43%. These offer surprising strength and length of flavour for a very reasonable price. The new range of malts was selected from the following distilleries: Auchentoshan, Bowmore, Caol Ila, Glenrothes, Ledaig, Macallan, Rosebank and Strathisla. The new selection of Aberdeen Distillers whiskies is being bottled at 46% vol and will include a sister cask for the award winning Rosebank. A superb 46% 14yo Balmenach, score 86 in the Whisky Bible, is available in Taiwan.




Varumärken producerade av Aberdeen Dist
Aberdeen Distillers
ETT KLASSIKT URVAL FRÅN ABERDEEN DISTILLERS Aberdeen Distillers' whiskies buteljeras utan kylfiltrering eller tillsats av sockerkulör. Alla whiskies buteljeras ett fat i taget och på grund av den låga graden av filtrering finns alla naturliga oljor, fetter och smakämnen kvar i whiskyn. Den första utgåvan i serien var nio olika icke kylfiltrerade whiskies buteljerade vid 43%. De här uppvisar en överraskande styrka och smakrikedom till ett väldigt överkomligt pris. Den nya serien maltwhiskies valdes från följande destillerier: Auchentoshan, Bowmore, Caol Ila, Glenrothes, Ledaig, Macallan, Rosebank och Strathisla. Det nya urvalet av Aberdeen Distillers whiskies buteljeras vid 46%.
Detta är aktuellt sortiment tillgänligt via Systembolaget eller direkt från vårt lager.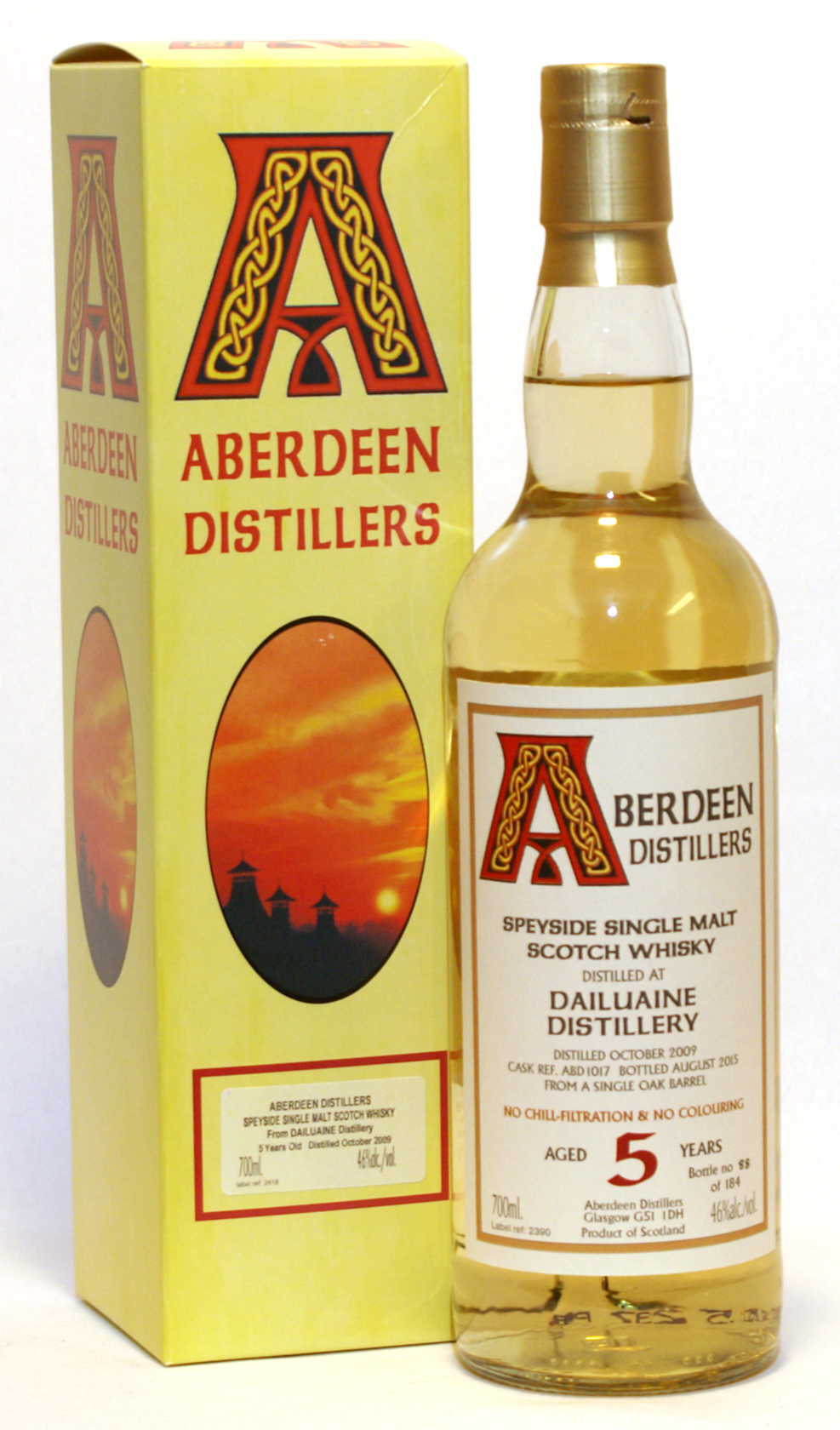 Dailuaine 2009 5yo 46.0%, 70cl
Aberdeen Distillers, Aberdeen Distillers Ltd
Single Malt Whisky - Scotland, Speyside
Systembolagets beställningssortiment.
Beställning / Kundvagn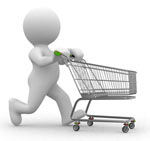 Det är lätt att beställa varor via vår hemsida.

Läs mer