Westerhall No.5
Ålder:
5 år
Alkoholhalt:
43.0%
Storlek:
70cl
Vårt art.nr:
CB174003
The No. 5 is silky smooth and effortless to drink. After spending 5 years in oak casks, this rum begs to be enjoyed with ice on a balmy evening. The first sip keeps you on your toes with a moderate bite, before giving way to a buttery, honey-sweet flavour with a hint of spice and a complex, characterful finish. If you're looking for a summertime refreshment, try it with plenty of ice and coconut water.
Westerhall Rums
There's something very important to be learned from the Grenadian people. A lesson about seeing and accepting the inherent joy in life, no matter what comes your way. It's a lesson that's easy to preach and hard to live by, but we think a little rum at the end of the day is one small step towards it.
As you enjoy our rum, wherever you are, take a moment to do only that – enjoy. Let everything else wait for a while.
We'll be doing the same.
- The Williams Family.

Beställning / Kundvagn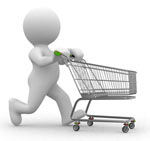 Det är lätt att beställa varor via vår hemsida.

Läs mer