South Island
1834.00
1467.00 ex.moms
Ålder:
25 år
Alkoholhalt:
40.0%
Storlek:
35cl
Lev art.nr:
50051
Vårt art.nr:
CB173003
These are single cask, cask strength bottlings. Each with hand written numbers and details. Current releases is 1992. A true collector's items.
Our 1992 Cask Strength is a single cask expression for the discerning drinker. These are hand bottled straight from the wood at our Oamaru Cellar Door. No two barrels are exactly the same, so these always have a pleasant surprise up their sleeve. With alcohol content between 49-60%, these Single Malts will satisfy the inquisitive palate and provide a tasting experience that cannot ever be repeated.
Nose Balance or citrus sweetness and floral notes with a hint of smoke.
Taste Clean citrus again with toasted almond and a hint of vanilla and oak.
Finish Drying to salty with a hint of ginger and honey.
Beställning / Kundvagn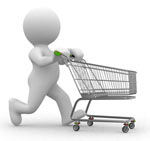 Det är lätt att beställa varor via vår hemsida.

Läs mer