Glen Moray
Ålder:
10 år
Destillerad:
2007-nov
Alkoholhalt:
57.7%
Storlek:
70cl
Vårt art.nr:
CB017040
This single cask of Glen Moray has been finished for 6 months in a beautiful moscatel sherry butt.
It is natural colour, bottled at cask strength and has no chill-filtration.
On the nose, sweet dates and barley. The palate is creamy, very smooth with hints of marmalade, toffee apple and apricots. A nice summer dram.
A lovely finish, cherries, cappuccino and croissants with melted butter.
Maltman / Grainman
The Maltman bottlings are all single cask releases without any added colouring or chill-filtration. We like to keep our whisky as natural as the day it left the cask, leaving all the goodness of mother earth's oils, fats and proteins, offering you a dram with outstanding aroma, texture and most importantly, taste.
Beställning / Kundvagn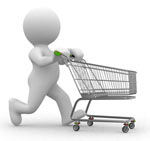 Det är lätt att beställa varor via vår hemsida.

Läs mer