Hyde No4, Rum Finished
Ålder:
6 år
Alkoholhalt:
46.0%
Storlek:
70cl
Lev art.nr:
HW013
Vårt art.nr:
CB147006
6 YEAR OLD
RUM CASK FINISH

TASTINGNOTES:
Nose: Fantastic interaction between toffee, spices, cinnamon and sultana, with a rich backdrop of rum. Sweetness, nutty. Porridge oats and barley.

Taste: Smooth, spicy, bittersweet vanilla, toffee, cinnamon, apricots, and chocolate, with an overtone of rum and sultanas in the finish.

Finish: Dark nutty character and beautiful spices.

Hyde
Distilled in a copper pot still, HYDE whiskey is double matured in flame charred, first fill, oak bourbon casks, and finished in vintage sherry casks.
Hyde is handcrafted in very small limited edition batches and non-chill filtered for a more original character.
HYDE is a presidential quality whiskey, hand crafted in small batches to celebrate the inaugural appointment of Ireland's very first president Douglas Hyde and the establishment of the Irish free state in 1922.
Beställning / Kundvagn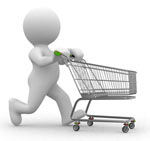 Det är lätt att beställa varor via vår hemsida.

Läs mer