Vanilla Burst
Alkoholhalt:
46.0%
Storlek:
70cl
Lev art.nr:
WVM2001
Vårt art.nr:
CB067187
We selected spirit from 2 Speyside distilleries, long valued by blenders for their soft, delicate and fruit led flavours.
Only 15 200 litre 1st fill barrels that have only ever matured American Bourbon whisky were partnered with the Speyside spirits.
Chosen as our first Family Collection to blend as the liquid already exhibited vanilla and spice character balanced perfectly with the juicy Speyside liquid.
VANILLA BURST perfectly demonstrates an intense 1st fill ex-bourbon wood influence on a fruity and sweet Speyside blended malt Scotch whisky.
Nose: A fruity bouquet of peaches, lemon toffee bonbons and pineapple syrup alongside creamy vanilla and buttery shortbread notes.
Palate: An initial burst of vanilla like a luxury creme anglaise spiced with saffron and ginger. Juicy oak notes from the 1st fill bourbon barrels have moulded the Speyside malts into juicy stone fruit sweetness, white chocolate, toasted almonds and toffee.
Finish: A lengthy finish of toffee and hazelnut with hints of spicy oak and lingering vanilla.
Wemyss
The Wemyss Family itself comes from Fife, Scotland, and their home since the turn of the 13th century, is Wemyss Castle which sits on top of an outcrop of rocks and caves three hundred feet above the Firth of Forth looking back towards Edinburgh.



The family have had a longstanding passion for malt whisky and their connections with the industry date back to the turn of the 19th century when John Haig (founder of Haig's) built his first distillery on Wemyss land. Even today barley from the Wemyss Estate is prized by many of the leading distillers, and Cameron Bridge distillery is located just a few miles from the castle.



With this passion came the gradual realisation that, even for the knowledgeable consumer, much of the malt whisky terminology can be confusing. Our range of hand crafted malts was conceived with the aim of making them more accessible and understandable. We use the taste and aromas of the individual whiskies to identify each bottling, rather than the distillery, so the consumer can easily understand the style being purchased.

Beställning / Kundvagn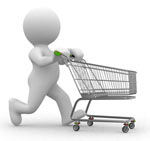 Det är lätt att beställa varor via vår hemsida.

Läs mer