Banana Leaf Barbeque (Bunnahabhain)
Ålder:
19 år
Destillerad:
1997
Alkoholhalt:
46.0%
Storlek:
70cl
Lev art.nr:
WVM247
Vårt art.nr:
CB067166
Lagerstatus
Slutsåld! 2017-10-31
Nose: Mineralic like freshly sliced tuna steak and pebble beach sea spray. There are hints of tropical stone fruit, kumquat and coconut with tarragon and delicate earthy/green smoke.
Palate: Fruity sweet, creamy with hints of salt and smoke. This East coast Islay is like under ripe bananas or perhaps plantains roasted in their own leaf on a beach pit barbecue.
Finish: Mellow smoke loiters whist you reminisce about tropical beach barbecues.
Wemyss
The Wemyss Family itself comes from Fife, Scotland, and their home since the turn of the 13th century, is Wemyss Castle which sits on top of an outcrop of rocks and caves three hundred feet above the Firth of Forth looking back towards Edinburgh.



The family have had a longstanding passion for malt whisky and their connections with the industry date back to the turn of the 19th century when John Haig (founder of Haig's) built his first distillery on Wemyss land. Even today barley from the Wemyss Estate is prized by many of the leading distillers, and Cameron Bridge distillery is located just a few miles from the castle.



With this passion came the gradual realisation that, even for the knowledgeable consumer, much of the malt whisky terminology can be confusing. Our range of hand crafted malts was conceived with the aim of making them more accessible and understandable. We use the taste and aromas of the individual whiskies to identify each bottling, rather than the distillery, so the consumer can easily understand the style being purchased.

Beställning / Kundvagn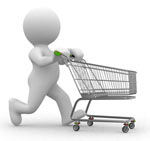 Det är lätt att beställa varor via vår hemsida.

Läs mer