Oc4
1269.00
1015.00 ex.moms
Alkoholhalt:
59.1%
Storlek:
50cl
Vårt art.nr:
CB102045
Lagerstatus
Slutsåld! 2018-12-03
The most heavily peated of all the spirits on Islay,
Octomore showcases maritime and fruity notes
among a dense and smoky character. Oc4 is a
marriage of three bourbon barrels from 2010,
showing sweet malty notes intertwined with
powerful smoke.

TASTING NOTES:

CORE FLAVOUR
White pepper.

NOSE
Clean, with pine smoke and lemongrass. Juniper and fennel seeds make for an intense aromatic experience, with the distillate clearly in the foreground and wood in the background. Of course there is medicinal peatiness, and lots of it.

PALATE
White pepper and intense peat reek sit up front. The texture is rich and oily, and while there is heat from the strength, it is all in the background. There is something almost mezcal like about this whisky, run through with smoked juniper and iodine.

FINISH
Warm and tangy with flavours of well-cooked meat.
Elements of Islay
Den nästan legendariske whiskysamlaren Suhkinder Singh är välkänd för många, speciellt genom sin butik The Whisky Exchange. Suhkinder har lyckats väl med sina samlingar och sin butik, så pass bra att han öppnat ytterligare en i Londons kända Vinopolis, ett dryckes tempel i södra London.
Under senaste åren har man börjat buteljera whisky under egen etikett, med moderbolaget Speciality Drinks som producent.
Serien Elements of Islay är tänkt att vara just det som Islay är uppbyggt av, olika element. I stället för att namnge de olika destillerierna så har man använt sig av kemins typiska förkortningar.
Beställning / Kundvagn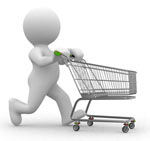 Det är lätt att beställa varor via vår hemsida.

Läs mer