Secret Treasures South America
Ålder:
15 år
Alkoholhalt:
42.0%
Storlek:
70cl
Lev art.nr:
18106
Vårt art.nr:
CB124036
The Secret Treasures Selection South America Rum 15YO is produced in Guatemala from finest South American quality Rums, applying the old traditions of Guatemalan Rum making. Only the finest quality molasses is used for distillation before this Rum ages for at least 15 years in selected American white oak barrels. The exact distillery for this brand remains a "Secret". Bottled at a drinking strength of 42% alc./vol. The Secret Treasures South America Rum is full-mouth and offers a complex flavor and aroma profile with notes of dark molasses, exotic fruit, oak, tobacco, leather, caramel and sweet vanilla. The finish is pleasantly warm and lingering with hints of ripe fruits.
Beställning / Kundvagn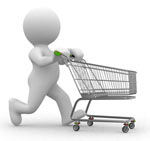 Det är lätt att beställa varor via vår hemsida.

Läs mer