Glenrothes
Ålder:
17 år
Destillerad:
1997
Alkoholhalt:
54.5%
Storlek:
70cl
Lev art.nr:
GR001
Fat ref:
15721
Vårt art.nr:
CB152007
Nose: The first aromatic wave is one of pineapple and melons. Grape nectar and dextrose. Aromatized brandy wine with apples. A light spiciness makes sure everything is in balance. Cumin, turmeric and crushed coriander seeds. Sweet yellow prunes, almond liquor and Japanese prune brandy.
With water: whiff of tropical fruit. The sweetness is less pronounced. A little bit of bitterness from melon peel. Panna cotta with passion fruit sherbet.
Taste: A powerful combination of sweet and bitter. Lots of oak, yet the subdued sweetness holds ground. Prunes and Mirabelle PLUMS. Gooseberry, honey and vanilla. A rich cake served with a fruit salad. Light and oily mouthfeel.
WITH Water: WATER makes the whisky pleasantly soft. After a while a slight bitter spiciness emerges. And yet again there's some fruity crème de banane and peaches.
Finish: A warm finale that dries the mouth with spices and a final burst of banana ice cream.
Chapter 7
Chapter 7 är en oberoende buteljerare av Single Malt Whisky och Blended Whisky. Chapter 7 buteljeras vid fatstyrka och utan kyl-filtrering.
Chapter 7 väljer ut de whiskyfat som man tycker sticker ut lite extra och lämnar ett avtryck.
Beställning / Kundvagn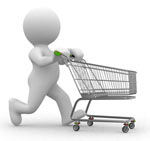 Det är lätt att beställa varor via vår hemsida.

Läs mer