Arran
Ålder:
18 år
Destillerad:
1996
Alkoholhalt:
52.7%
Storlek:
70cl
Lev art.nr:
AR001
Fat ref:
879
Vårt art.nr:
CB152006
Lagerstatus
Slutsåld! 2018-01-30
Nose: Lots of yellow fruits with a whiff of tobacco. Sun ripened yellow apples and lemons. Some mild vanilla and biscuits. Figs and ginger linger in the background.
With water: fresh and crisp notes of lemon and ginger appear. A refreshing iced tea and brioche with raisins.
Taste: A creamy mouthfeel. The prolonged fruitiness does not come as a surprise. Banana and yellow apples. Vanilla infused cream or confectioner's cream (custard). A bitter oak aroma tries to break through but gets called back by raisins and figs.
WITH WATER: Water gives more vanilla and melons. Some dried grassy notes and a touch of mint. A cool masala chai tea.
Finish: The oak finally breaks through with Charentais melons and the remains of a mint infused tea
Chapter 7
Chapter 7 är en oberoende buteljerare av Single Malt Whisky och Blended Whisky. Chapter 7 buteljeras vid fatstyrka och utan kyl-filtrering.
Chapter 7 väljer ut de whiskyfat som man tycker sticker ut lite extra och lämnar ett avtryck.
Beställning / Kundvagn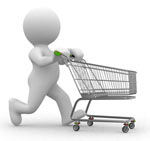 Det är lätt att beställa varor via vår hemsida.

Läs mer