Glen Keith
Ålder:
17 år
Destillerad:
1997
Alkoholhalt:
53.4%
Storlek:
70cl
Lev art.nr:
CK001
Fat ref:
72627
Vårt art.nr:
CB152001
NOSE: ALMONDS AND MARZIPAN ARE THE DOMINANT FLAVOURS. JUICY YELLOW APPLES, RAISINS AND BANANA FILLING FOR CUPCAKES. SLIGHTLY DRYING WOOD SCENTS WITH COCONUT AND MENTHOL.
PALATE: THE BANANA FILLING COMES TO THE FRONT WITH UNSWEETENED APPLE SAUCE, MALT BISCUITS,WOOD SHAVINGS AND THE MALTINESS FROM PILSNER BEERS. SWEET PEANUTS AND AROMATIC PEAR SYRUP INFUSED WITH CLOVE.
FINISH: A LONG SWEET AFTERTASTE WITH PLENTY OF WOOD AND MENTHOL. ANISEED CANDY AND CREAMY PEANUT BUTTER.
Chapter 7
Chapter 7 är en oberoende buteljerare av Single Malt Whisky och Blended Whisky. Chapter 7 buteljeras vid fatstyrka och utan kyl-filtrering.
Chapter 7 väljer ut de whiskyfat som man tycker sticker ut lite extra och lämnar ett avtryck.
Beställning / Kundvagn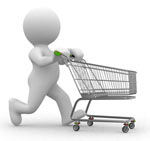 Det är lätt att beställa varor via vår hemsida.

Läs mer