Suppliers of Fine Whiskies
The Whisky Agency aims to source & offer whiskies of
maximum drinking quality. We`re a group of enthusiasts
selecting only such whiskies we`d like to drink ourselves - regardless of age, distillery name or cask type & size.

Hemsida:
www.whisky-agency.com/

The Whisky Agency marknadsförs av Drams & Dreams.
Clydesdale är distributör och för att underlätta kan du även hitta dom här hos oss.
Några produkter från The Whisky Agency
Detta är aktuellt sortiment tillgänligt via Systembolaget eller direkt från vårt lager.
Ardlair (Ardmore) Sherry Cask 2009 5yo 47.6%, 70cl
The Whisky Agency, Ehrlich Schneider Gbr
Single Malt Whisky - Scotland, Speyside
Systembolagets beställningssortiment.
Beställning / Kundvagn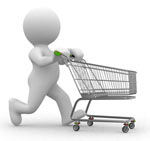 Det är lätt att beställa varor via vår hemsida.

Läs mer